Shared by:SBooksHI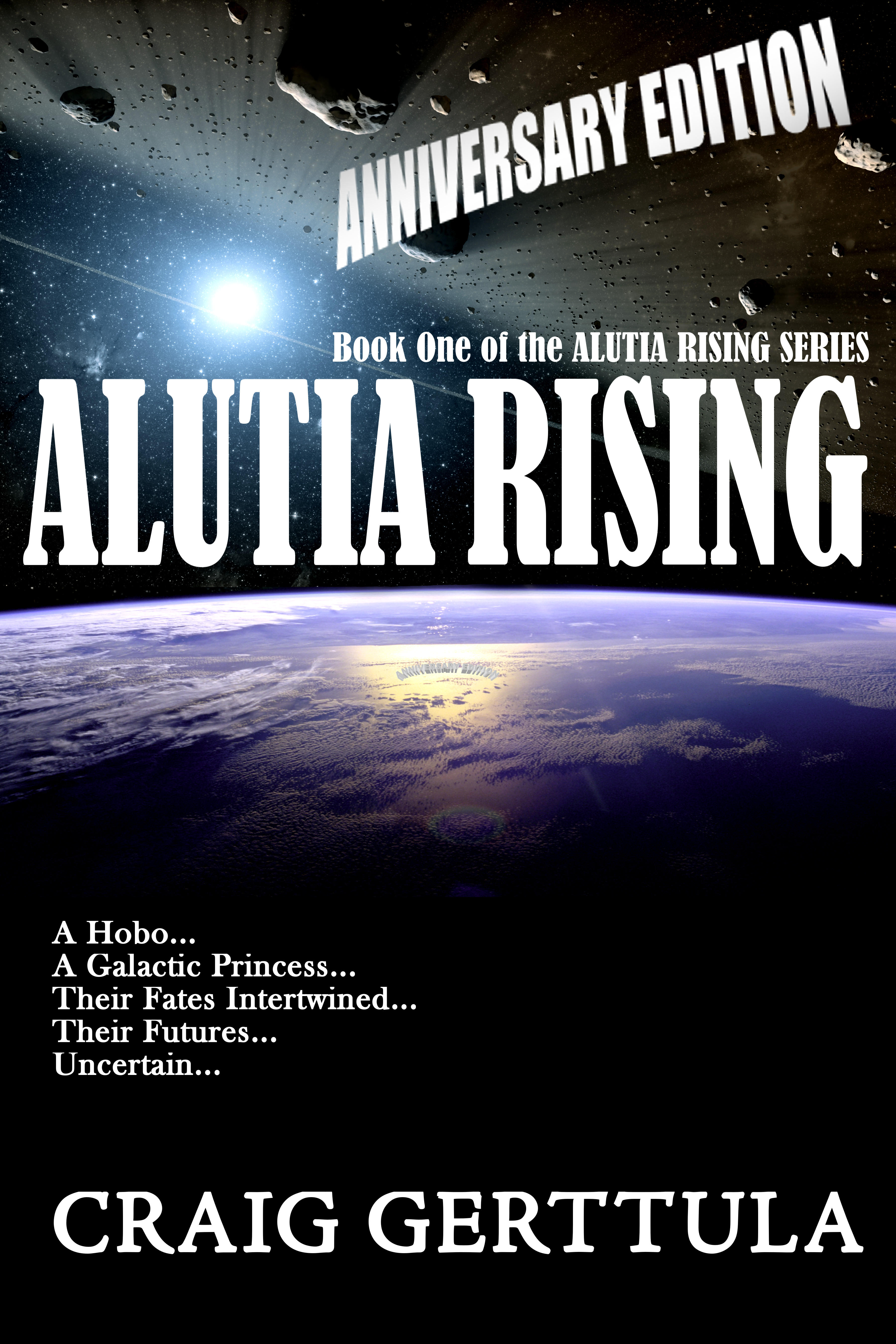 Written by Craig Gerttula
Edition: Anniversary Edition
Format(s): EPUB MOBI PDF
Language: English
Travel back to the book that started it all with the Anniversary Edition of Alutia Rising, Book One of the Alutia Rising Series!
Trent Marcello's life has turned from bad to worse.
Learning of his girlfriend's betrayal, he falls into a pit of despair, his world shattered, thinking it impossible for his life to become any more miserable. But it quickly does as he finds himself jobless, his home and family gone. The few corporations that now rule Earth, treating him like an outcast, rejecting his pleas for employment without review. Having no other choice, he leaves traditional society behind, following the tracks that countless others have walked before. Except, Trent's new life doesn't last long as he finds himself trapped in a series of bizarre "trials" conducted by a secret organization that if failed, could cost him his very life.
Meanwhile, far from Earth, living the noble life of luxury on the paradise planet, Tidelia, Sasha, the beautiful third Princess of NHA galaxy 189, spends her idle days with her best friend and lady-in-waiting, Tiana. But these days come to an end when an unexpected gift from her father, King Johan, sends her on a journey to the far reaches of the galaxy to be crowned ruler of the newly created, sovereign duchy, Alutia, which just so happens to include governorship of the special protectorate of Earth.
Join Trent and Sasha as they learn the realities of their new worlds, experience the political trials and tribulations of a universe unknown to one, and unexpected to the other. Travel on a journey of sorrow and loss, of redemption and love, of hope within darkness; an adventure that leads to a discovery that will change not only their lives, but the future of the Earth, possibly the future of the very universe, forever.
Announce URL:
udp://tracker.openbittorrent.com:80/announce
This Torrent also has several backup trackers
Tracker:
udp://tracker.openbittorrent.com:80/announce
Info Hash:
c7e09a0b0488c8e7215911b72c38a954950486da
Creation Date:
Wed, 07 May 2014 13:30:07 +0000
This is a Multifile Torrent
Alutia Rising, Anniversary Edit - Craig Gerttula.pdf 1.96 MBs
Alutia Rising, Anniversary Edit - Craig Gerttula.mobi 962.61 KBs
Alutia Rising, Anniversary Edit - Craig Gerttula.epub 459.46 KBs
Thank You and Series Information.txt 693 Bytes
Combined File Size:
3.35 MBs
Piece Size:
64 KBs
Torrent Encoding:
UTF-8
Seeds:
15
Peers:
6
Completed Downloads:
348
Torrent Download:
Torrent Free Downloads
Tips:
Sometimes the torrent health info isn't accurate, so you can download the file and check it out or try the following downloads.
Direct Download:
Download Files Now
Tips:
You could try out the alternative usenet.nl client.
High Speed Download:
Unlimited Speed Download
Ads: